Dairyu Michael Wenger to visit All Beings Sangha May 31st-June 2nd, 2014 
Dairyu trained and practiced for many years at the San Francisco Zen Center and received Dharma Transmission from Sojun Mel Weitsman. He is now Guiding Teacher of Dragon's Leap Meditation Center where he emphasizes zazen, brush painting and Dharma classes. Courage, compassion and creativity are his touchstones.
Below photo R to L:  Dairyu Michael Wenger Roshi with the Dan Welch Roshi the new abbot of Dharma Sangha Temple in Crestone CO.  Photo taken by Inryu@Dharma Sangha Temple 2013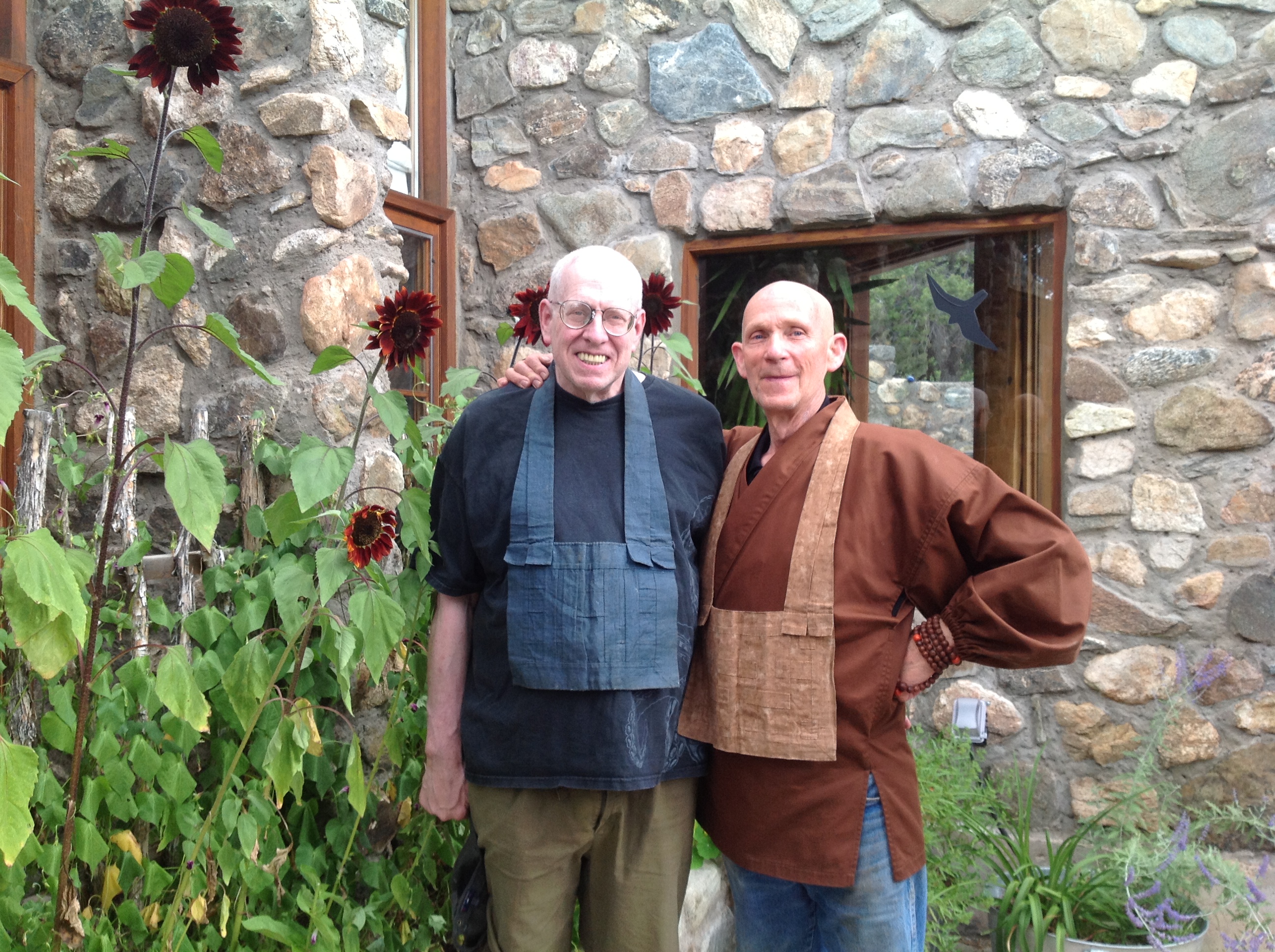 Saturday May 31st – Join Dairyu for an informal talk and reception. We will view some of Dairyu's artwork and recent films and discuss the relationship between creativity and zen practice. The event will be held in the home of Sukumar and Alex Srinivasan (which is near the zendo). Please meet at 3pm in front of 2801 Adams Mill Road NW and we will walk over the Alex and Sukumar's place together for the event. Below are a few examples of Dairyu's brush painting.
Sunday June 1st – Dairyu to offer precepts to two members of our Sangha; Sukumar Srinivasan and Carlos Moura. Please arrive by 8:45am for the 9am ceremony in the All Beings Sangha Zendo in Adams Morgan.
Monday June 2nd – Join us for 6:30am morning zazen followed by Heart Sutra service lead by Dairyu.
Space for the Saturday event is limited. Please RSVP via email to confirm that you will attend. inryu@bagheerayoga.com