Dairyu was suddenly unable to travel due to illness.  We will hope to reschedule with him for Spring 2016.
Dairyu Michael Wenger Roshi (All Beings Zen Sangha's guiding teacher) trained and practiced for many years at the San Francisco Zen Center and received Dharma Transmission from Sojun Mel Weitsman. He is now Guiding Teacher of Dragon's Leap Meditation Center where he emphasizes zazen, brush painting and Dharma classes. Courage, compassion and creativity are his touchstones.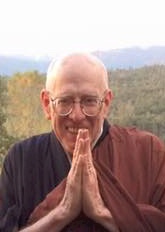 Thursday September 10th – Dairyu to offer a Dharma Talk on Dogen's GenjoKoan 7pm – Adams Morgan
Friday September 11th – Morning Zazen and Dokusan with Dairyu, Service 6:30am – Adams Morgan
Saturday September 12th – Day Retreat at Woodburn Hill Farm with Dairyu focusing on Dogen's GenjoKoan and offering Dokusan, carpooling from the city at 8:15am. – Mechanicsville MD
Monday – September
14th – Morning Zazen and Dokusan with Dairyu, Service 6:30am, with breakfast "out" in the neighborhood following the morning program – Adams Morgan
Please email Inryu at bobbi@bagheerayoga.com to register for any or all of these opportunities to study the "way of zen" with Dairyu.
Dokusan – is a one to one interview with the teacher. It is a rare and valuable opportunity to have a senior zen teacher with us offering his time and support. Everyone is welcome to avail themselves of the Sangha gatherings and one-on-one interviews with while Dairyu is here. Please join us…..