Rev. Wakoh Shannon Hickey offering a talk on the topic of Buddhism and Sexuality – Thursday October 15, 2015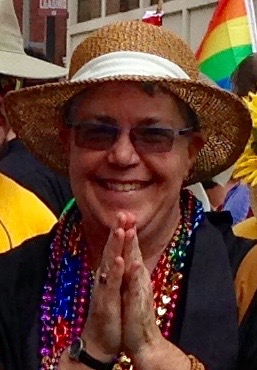 She asks that you bring your questions so that we may have an engaging dialogue on the subject of Buddhism's historical attitudes towards sexuality and gender.
Wakoh received Shukke Tokudo (lay ordination) from Sojun Mel Weitsman at Berkeley Zen Center in 1987. She was ordained a priest of Sōtō Zen in 2003 by Rev. Gengo Akiba, former bishop (Sokan) of Sōtō Zen in North America, and abbot of Zenshuji Sōtō Zen Mission in Los Angeles. Wakoh completed her Head Monk training (Shuso Hossen-shiki) at Kojin-an n 2010. Rev. Wakoh is an Assistant Professor of Religious Studies at Notre Dame of Maryland University (NDMU); and the Buddhist Campus Minister for Johns Hopkins University. She is also a Certified Leader of InterPlay®, a group creative practice involving improvisational movement, story-telling, music-making, and stillness.